Local Gosford Plumbers
Plumbing emergencies can happen any time, and when they do, they can leave you with more than just a headache. A small pipe leak or a clogged toilet can quickly develop into a full-blown plumbing nightmare, flooding your home with unsanitary water that can become a source of serious health risks.
The Gosford plumbing services we offer:
Blocked Drain Repairs
Sewer Repairs
Pipes and Leaks
Toilet Plumbing
Bathrooms
Commercial Plumbing
Emergency Plumber
Hot Water System
Residential Plumbing
To prevent this from happening in your home, make sure to seek professional plumbing services right away. At Rustic, we have certified technicians who are at your beck and call any time of the day. We will address your plumbing problem swiftly and professionally, whether the emergency occurs in your home, your business property, or anywhere else in Gosford.
Blocked Drains Gosford
Drains and sewers need to be clear all the time for them to be able to effectively channel waste water away from your home. If one or more of your drains experience a blockage, it won't be able to do its job properly, and wastewater can quickly collect and cause all sorts of trouble—from becoming a source of foul odours to causing secondary damage to your home's wooden and electrical fittings. If you are experiencing blocked drains in Gosford then give us a call!
Outdoors, everything from fallen leaves, tree roots, dirt, and pebbles can clog drains; indoors, on the other hand, grease, food particles, paper products, and sanitary products that have been flushed into the drain are usually to blame. Rustic can help you determine the actual cause of the obstruction and will deal with it immediately. You can rest assured that your drains will be cleared of the blockage in no time at all. Blocked drainage solutions that last.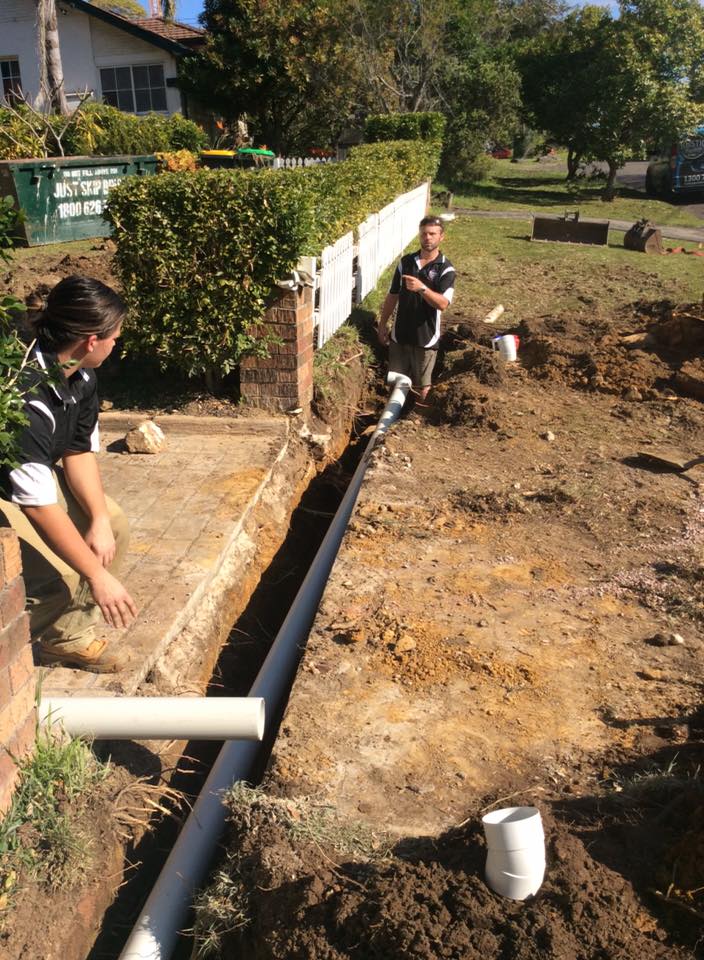 Hot Water Plumbing Gosford
The availability of hot water is one of the essential features of any home or commercial property—something that is vital for the comfort of the occupants. Sometimes, however, people lose access to this important resource because of damage to a property's water system or its supporting pipes. For hot water repairs, contact Rustic.
If your Gosford hot water system is very old and leaking, or if you notice it rumbling or expelling rusty water, get help from a professional plumber immediately. Faulty hot water set ups can cause extensive damage to your walls and flooring, and they can also be dangerous to repair if you're not an experienced plumber. Let our experts inspect your system and perform the necessary maintenance work for you.
Our Gosford plumbers are also hot water system installation experts. Taking into consideration the size, layout, location, and energy requirements of your property, we will select the most appropriate system for your home or office.
Leaking Pipes and Burst Pipes Gosford
Pipe leaks in Gosford can begin as a very small problem only to develop insidiously into a bigger one. The worst case scenario would be if the pipes burst and cause secondary damage to your property as a result. One unexpected eruption of water and your appliances, ceiling, carpets, and furniture can become flooded and soaked.
Pipe damage can happen because of high water pressure, obstructions, and old age of the system. Don't let leaking pipes Gosford or burst pipes Gosford be an issue for your home.
Our experienced plumber Gosford can determine the cause of the leak or damage, and they'll get to work immediately to remedy the situation. Depending on the state of your pipes, we can perform either pipe relining in Gosford or repiping to ensure that your pipes will work normally again at the soonest possible time.
Emergency Plumbing Gosford
Plumbing emergencies can happen when you least expect them. It can take place when you're away from home, when you're sleeping in the middle of the night, or even when you're enjoying a movie night with the family. As such, you need a reliable plumber Gosford who can help you no matter the time of the day.
Rustic Plumbing Solutions offers industry-leading plumbing services to Gosford residents 24 hours a day, 7 days a week. Over the years, we have built a reputation for being one of the most efficient providers of emergency plumbing services. With our help, your home or business property will be brought back to proper condition again before even you know it. Call us now at 0499 154 760.