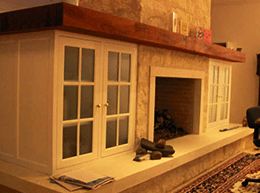 Looking for a gas pipes expert in Sydney, Newcastle, and Central Coast? Rustic Plumbing Solutions is the best recommend for you. With the vast knowledge of experienced professionals from Rustic Plumbing, you can rely that you are receiving a better result of the great services they offer.
Gas pipelines can be dangerous especially when the pipes were too old and need to be repaired but took for granted by some home owners. We can help you repair or install new gas pipes in your home.
Rustic Plumbing Solutions can help you with all your gas line needs such as:
New Gas Lines & Repairs
Repairing and installing new gas pipes is one of the more labor-intensive and skill-intensive home improvement projects that can be undertaken. New gas pipes must be installed properly to avoid leaks and future problems related in pipelines. We can help you achieve this one.
Gas Heating
Gas heaters provide fast, convenient and easily controlled heat. Rustic Plumbing Solutions help you install a new gas heating device in your home or even repair your existing gas heating device. Gas heaters and other gas appliances should always be installed by a licensed gas fitter.
Gas Hot Water
Rustic Plumbing Solutions can help you install gas hot water heater in your home. It can provide continuous flow of gas hot water for your needs.
Gas Leaks
Gas leaks can lead to serious injuries and even fatalities, so it's important that gas line installations and repairs be done by experienced professionals. If you need an expert when it comes in installation process of gas line, contact Rustic Plumbing Solutions for better assistance.
Gas Ovens
Better enjoy your cooking activities with the gas ovens installed by our expert professionals.
Barbecues
Having a new installed outdoor gas barbecue device in your home is quite amazing. Better use for outdoor activities, picnics or family gatherings.
Contact Rustic Plumbing Solutions to experience great services they can offer. Have a danger-free gas pipelines in your home.