Expert Backflow Prevention Across Sydney Metropolitan Area, Newcastle and Central Coast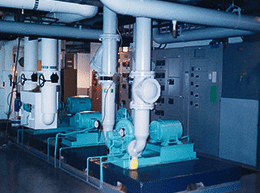 Backflow prevention valves allow water to flow in only one direction, keeping chemicals, contaminants, and other toxins from entering your water supply. To ensure that your water supply is protected with a dependable backflow prevention system, turn to Rustic Plumbing. When you choose us, you can rest assured that our fully licensed, knowledgeable experts will provide you with a custom solution that will keep your water free of contaminants and safe for everyday use.
Our professionals have extensive training in all aspects of backflow prevention systems and are certified. We can help protect your fresh water supply from contamination, and help your compliance with Sydney, Newcastle and Central Coast Water requirements.
At Rustic Plumbing, we can provide backflow services including:
Annual backflow preventer testing
Complete installation and maintenance that includes planning and aids with compliance issues
Repairs to existing installations of backflow prevention components
Sufficient backflow prevention ensures that the supply of drinking water is protected against the entry of any harmful materials or substances in your water facility. It can help protect employees and families from any contaminated fresh water and life-threatening diseases. Choosing the right professional plumbing company can be so important on this matter. Rustic Plumbing is fully trained, licensed and insured professionals that could guarantee the quality of your drinking water.
For more information on backflow prevention as well as our wide array of other services for the entire Sydney metropolitan area including Sydney CBD, the Upper North Shore, the Lower North Shore, the Inner West, the Hills District, the Northern Suburbs, some parts of Western Sydney, Newcastle and Central Coast. Call and speak with the experts from Rustic Plumbing today for all your backflow prevention needs!